Liu husi CEPAD nia konsultasaun iha Timor-laran tomak iha tinan 2007-2009, partisipantes sira konsiente hodi identifika no presiza atu estabelese espasu ida neutral ba diálogu komunidade sira, hanesan xave ida ba plataforma atu fasilita harí Dame iha Timor-Leste.
Presiza tau matan nafatin ba Uma Dame hirak ne'ebé mak dezenvolve ona, ho baze iha kustume tradisaun Timor nian mak "Nahe Biti Boot" ka hasoru malu hodi deskute no rezolve problema disputa. Fatin ne'ebé seguru, neutral, ba komunidade ninian ho funsaun hanesan dalan ka ponte ida entre Munisipius no kapital Timor-Leste hodi realiza debates lokal no relasaun ho asuntu importansia nasional. Uma Dame mós sai hanesan fatin ida hodi halibur no komplementa atividades ne'ebé mak tau ema hamutuk no enkoraja partisipasaun sosiedade sivil, inklui enkontru grupu juventudes, workshop, artes komersial no mós kursu liangua.
CEPAD no komunidade lokal lansa kleur ona Uma Dame liman iha Munisipius Bobonaro, Baucau, Aileu, Ermera no Manufahi. Konstrusaun iha Uma Dame Manatuto mos lansa ona iha fulan Agusto 2015.
Aisirimou village, Aileu Municipality. Construction launched November 2010, inaugurated August 2011.
Fatin : Triloka village, Baucau Municipality. Construction launched March 2011, inaugurated October 2011.
Holsa village,  Bobonaru Municipality. Construction launched  August 2011, inaugurated December 2011.
Talimoru village, Ermera Municipality. Construction launched October 2012, inaugurated March 2013.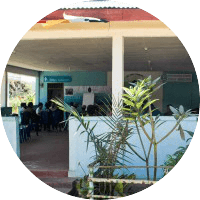 Letefoho village, Manufahi Municipality. Construction launched September 2014, inaugurated April 2015.
Ma'abat village, Manatutu Municipality. Construction launched August 2015.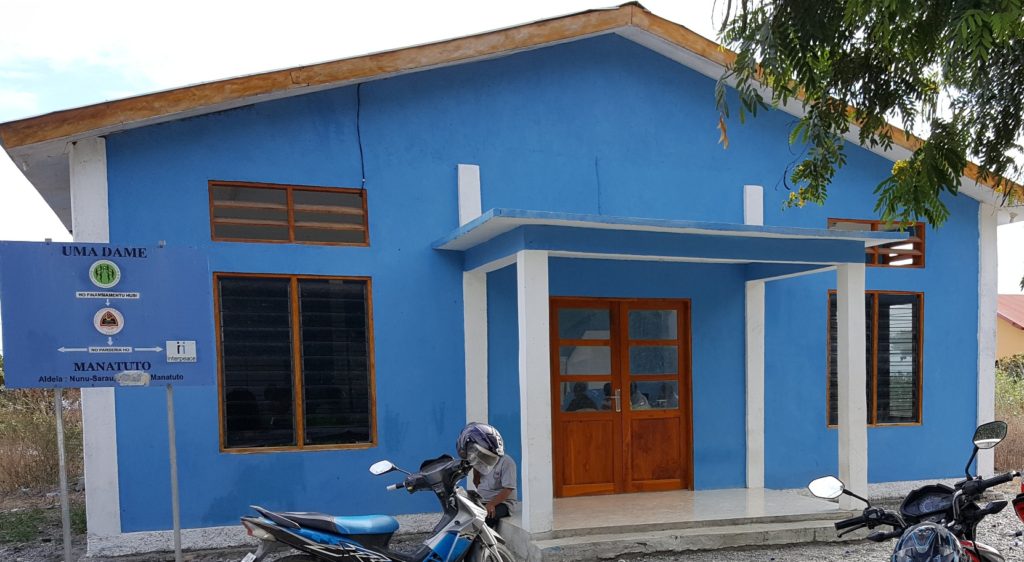 Looking for partnership opportunities
CEPAD's Peace Houses have been supported by The Charitable foundation (Baucau, Ermera, Bobonaro, Aileu) and the Prime Minister's Office Civil Society Fund (Manufahi, Manatuto). To continue expanding its network of Peace Houses, CEPAD is actively seeking partnership opportunities and welcomes expressions of interest. Please contact director João Boavida for more information.